Wireless. Pure. Passion Clear.
The Bluetooth headphones with TWS and ANC
The "Passion Clear" Bluetooth headphones unleash pure passion for sound: Let yourself be carried away by summer hits, captivated by a gripping thriller or motivated by a podcast – in unique, clear and detailed sound quality thanks to active noise cancelling. No interfering ambient noise and no annoying cables to distract you: The true wireless headphones stand for wireless freedom!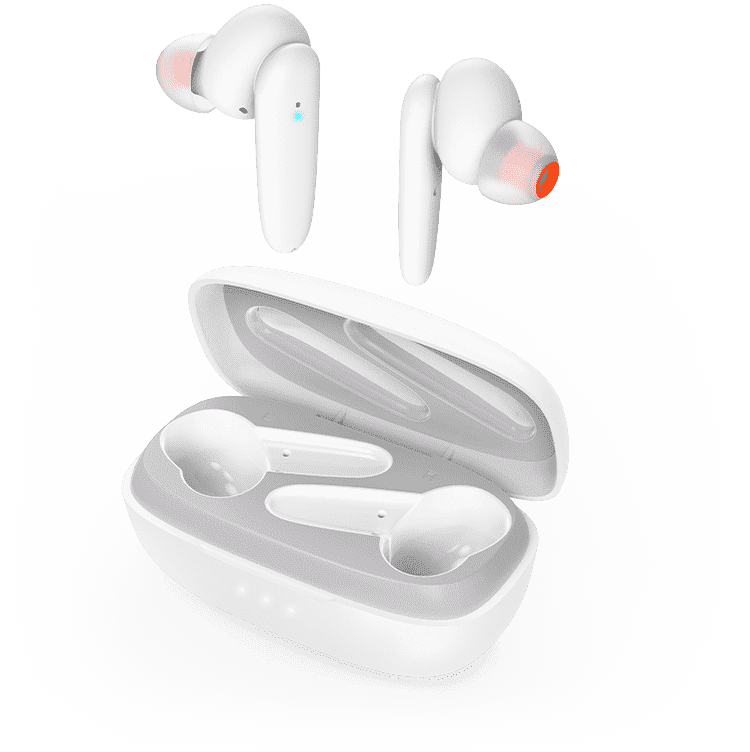 Easy operation thanks to touch control
The touch sensor enables touch control. This is intuitive and saves you the bother of having to look for different buttons. All smartphone functions, such as call acceptance, call rejection, hang up, or music control such as play and pause, can be carried out directly on the in-ear headphones using touch control. The volume can be easily controlled using voice control. This is also practical as Siri or Google Assistant can be activated using the microphone, without having to hold your phone in your hand. Looking for a vegan café during your lunch break? Simply ask Siri or Google Assistant!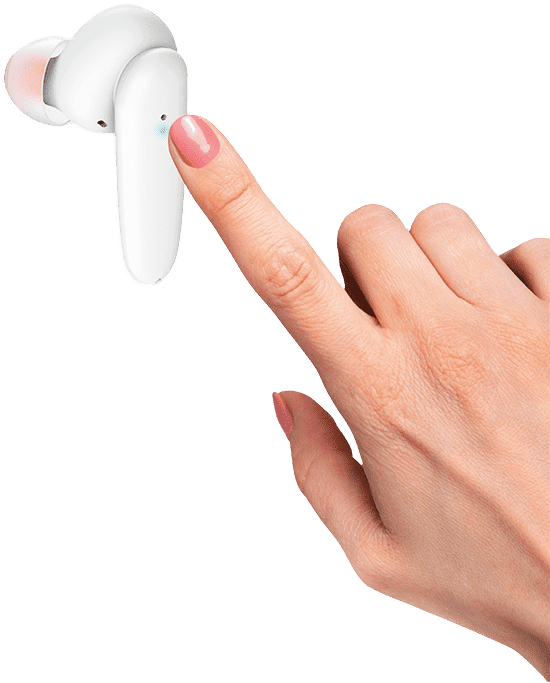 November Rain, Purple Rain or heavy rain – it doesn't matter with IPX4
You've finally switched off the hectic world in the morning, when a rain shower catches you unawares. It's especially vital now that the wireless headphones keep working and that your motivational podcast does not stop – in the rain, of all times! This will not happen, as the Bluetooth headphones are protected against water splashes – they can easily take such a downpour, ensuring that the music continues to play in your ear. And if you're not standing at the railway station in the morning shower: These water-resistant headphones are perfect for jogging: just you, the cooling rain and the pure sound!
Auto pairing the easy way
With the auto-on function and direct auto pairing, you are quickly able to listen to your favourite sound. You simply have to open the charging box of the wireless headphones – the two earphones will immediately connect to one another and to your smartphone. Now you can listen to an exciting thriller or stroll through the city listening to your personal feel-good hits.