Sleek and lightweight
the "Slim & Light" notebook power supply unit
Now more than ever, mobile working and home offices are a firm fixture in our working environment. But this style of working doesn't always prove easy: To work on the move, you first need the right equipment, for example a notebook power supply unit. Ever had a flat battery but left the power supply unit at work or at university? Ever gone on a business trip and left the notebook power supply unit behind as a souvenir? Perhaps what you need is a backup power supply unit?
This would allow you to tackle every project at full power, even in times of mobile working or during business trips.
Ideal for on the go
Goodbye chunky power supply unit! The stylish and slim notebook power supply unit works just as well in the office or on the move. With its matt finish, the power supply unit is at the forefront when it comes to design. It fits in any piece of hand luggage or laptop bag.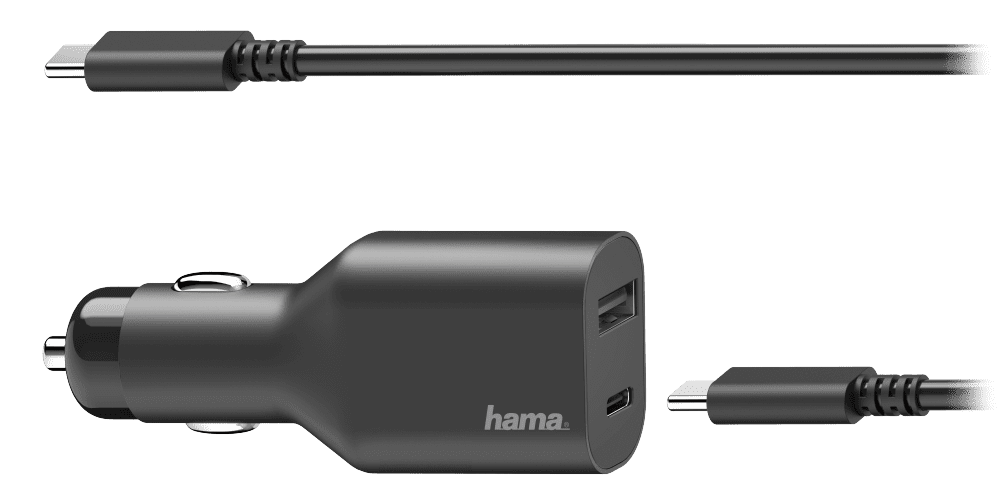 Fully powered by your vehicle
Do you often travel to your business appointments by car? If so, the vehicle power supply unit for notebooks allows you to conveniently charge your notebook using the cigarette lighter socket as you drive so that everything is ready for your presentation. Does your presentation need a few finishing touches? Then why not get a bit of extra work done while you're stuck in those traffic jams. And there is no need to worry about your notebook running out of power.

Power Delivery
Full battery in no time
Fast charging technology thanks to USB-C connection: Power Delivery (PD) equals high-speed charging. You can charge your notebook much faster than with a conventional USB port. Thanks to PD, your laptop is ready for use in next to no time – so there's no excuse for missing those deadlines!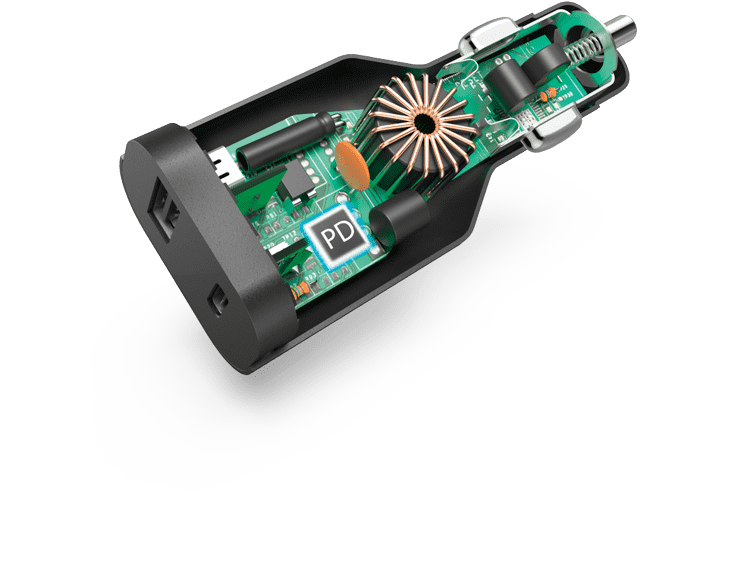 USB-C power supply unit with an added bonus:
charges any USB device
If your notebook has plenty of power, then why not top up your other USB and USB-C devices such as smartphones, tablets or power packs. You can do all of this from the notebook power supply unit thanks to the versatile USB-C port and additional USB power socket. The integrated circuit recognises the connected device and can efficiently adapt the charging procedure accordingly. This ensures your device always gets exactly the amount of energy it requires.