Wireless charging with Qi
Simply place your device on top and charging begins!
Full power for your smartphone
Qi chargers transmit power via induction. Electrical coils installed in both the terminal device and the charging cradle allow the power to be transmitted directly to the battery. Simply place your smartphone on top of a wireless charger and the battery begins to charge. The charging technology spares the electrical contacts of the mobile terminal device and does away with cable spaghetti. Ideal for home and the office, or for the centre console in your car.
Your benefits at a glance
Very convenient
Simple to use
No tangled cables
No wear on the smartphone socket
Top-quality workmanship and performance
Exclusive, elegant-looking design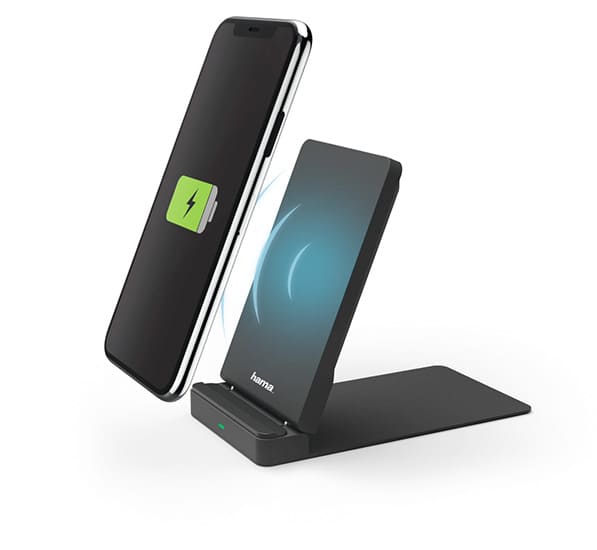 Wireless charging
What do you need?
For wireless charging, you simply need the following components:
A voltage source. This is normally a USB charger connected to a power socket. However, it may also be a USB socket on a notebook or in the cigarette lighter in a car.
A wireless charger
Go to all wireless chargers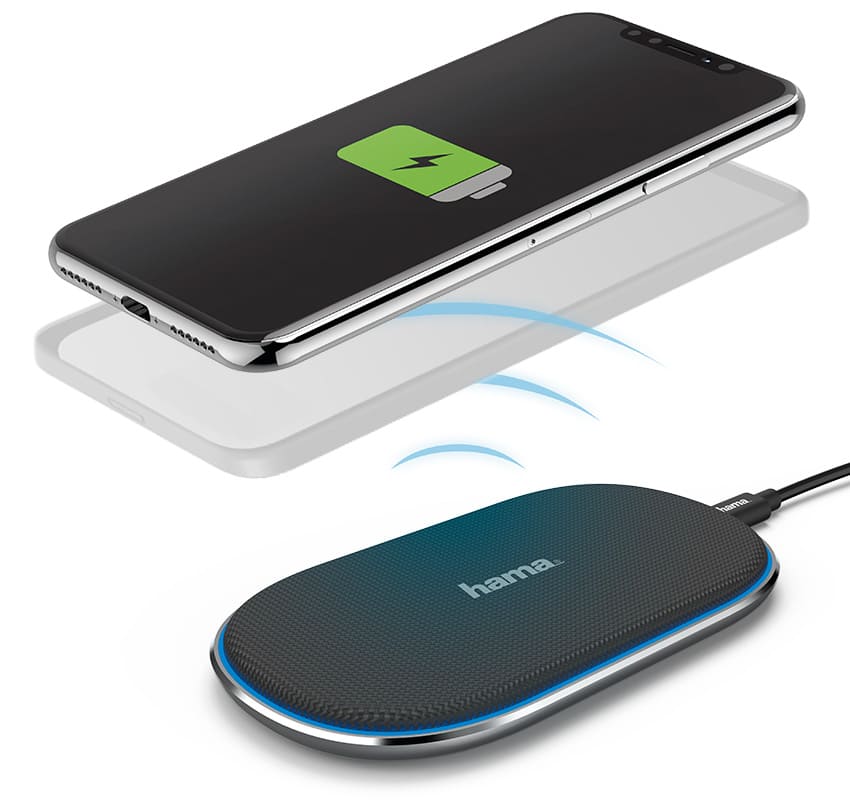 You can enjoy the benefits of wireless charging even with a phone cover. We offer a variety of cases and covers (including ones in a booklet style) that are compatible with wireless charging.
Go to all items
Further information on Qi inductive charging
Qi is a wireless charging standard. It is supported by numerous smartphones. The principle of Qi has been used in electric toothbrushes for years without any known physical effects on human health. Due to the low range of Qi wireless charging technology, electromagnetic radiation is considerably limited.
Here we give a simple explanation of how it works:
The coil in the wireless charger produces a magnetic field.
A coil built into your smartphone is exposed to the magnetic field. The coil generates electric current from the magnetic field.
The smartphone uses this current to charge itself.