Cases, Memory Cards and Filters in Our Professional Line
Photography is passion, joy, and perfection. It's our inspiration.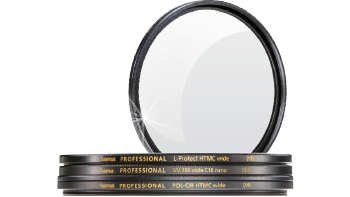 Filters
Top-of-the-line filters for perfect pictures
Show all...
Professional photography accessories: cases, filters and memory cards
Photography is passion, joy, and perfection. It's our inspiration: For more than 90 years, the name of Hama has been synonymous with photography accessories. Over the course of the company's history we have brought a whole range of innovations to the market, constantly setting new quality standards. With the Professional Line, Hama is developing its range for photography professionals and demanding photography enthusiasts, setting a new benchmark in the accessories sector.
Our exclusive range consists of super-fast SDHC memory cards, top-quality filters, high-end cases from the "Protour" series and outstanding cleaning utensils.
A feature of each product is their particularly high quality and high-spec materials, and all of the products are subject to regular quality controls and final inspections. These high quality standards allow the Hama Professional range to offer longer warranty periods.
"Protour" case range – professional cases for professional photographers

The most impressive aspect of the Protour case series is its excellent all-round design. A wide range of functional features, maximum comfort and elegant design give it a perfect balance and satisfy every need. These extremely robust and high-quality cases are lightweight, elegant and unique and provide maximum protection for your valuable equipment. The three Equipment and two Colt models are the perfect companions on any photography trip.
All the advantages at a glance
Modern, stylish design
Extremely light
Super-soft handle
Padded non-slip shoulder strap
Sturdy metal rings for fixing the shoulder strap
Quick access cover
Removable tablet sleeve included
Features fo the equipment case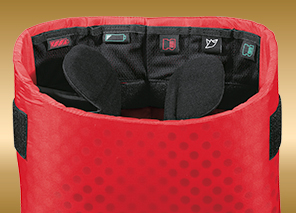 Padded, removable inner compartment to protect the camera against impacts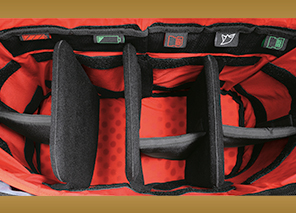 Removable, adjustable inner divider with Velcro fastener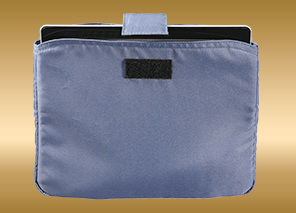 Removable sleeve for tablet, netbook or notebook Practical for editing images directly at location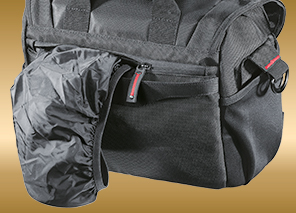 Integrated rain cover in the outer pocket on the rear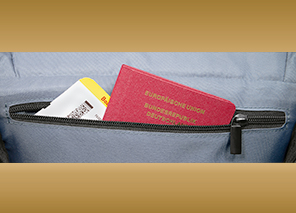 Zip-closed document compartment inside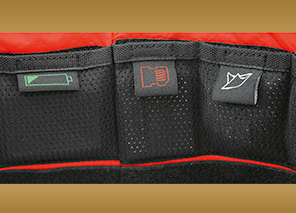 Separate storage compartments inside for memory cards, cleaning cloths, etc.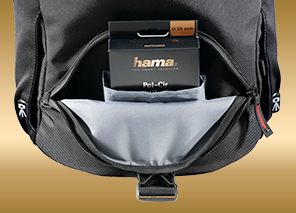 Outer front pocket for additional storage space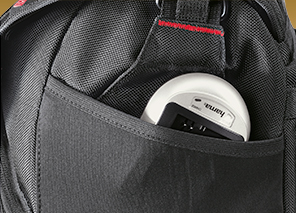 Expandable outer side pockets for more storage space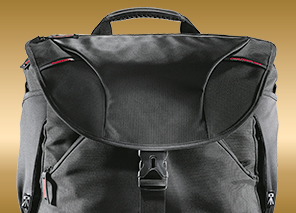 Main compartment with zip and additional lockable cover
Quick access cover with water resistant zips
Sturdy metal rings for fixing the shoulder strap, specially designed for heavy equipment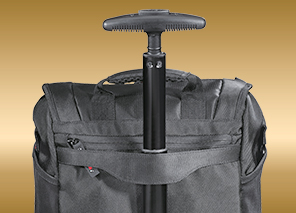 Fastening straps with zip on the rear of the case, for attaching to a trolley, for instance
Features of the colt case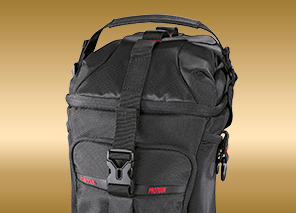 Main compartment with zip and additional snap fastener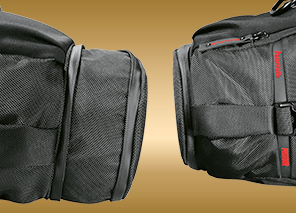 Case floor extendible by 6 cm for larger lenses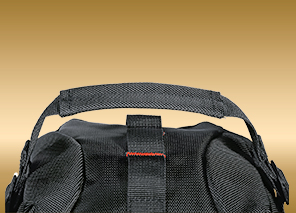 Carrying handle for increased carrier comfort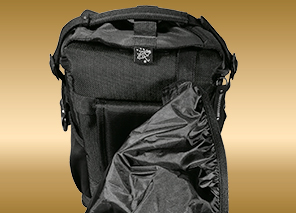 Integrated rain cover under the cover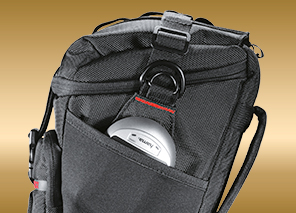 Expandable outer side pockets for more storage space
Removable cover for the camera display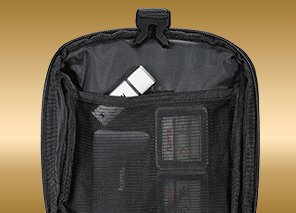 Net pocket below the cover for memory cards, cleaning cloth, etc.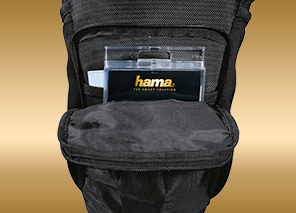 Outer front pocket for additional storage space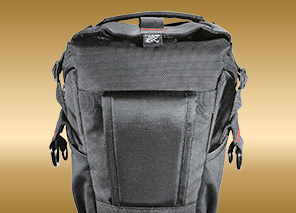 Padded belt loop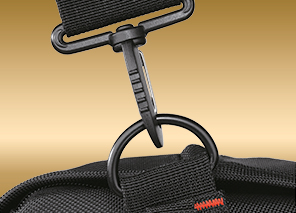 Sturdy metal rings for fixing the shoulder strap, specially designed for heavy equipment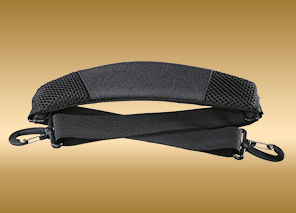 Padded, sturdy U-shaped shoulder strap with anti-slip coating for perfect support
Filter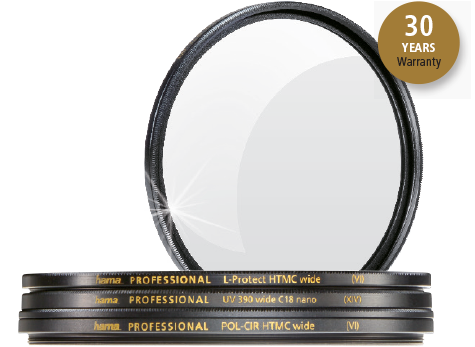 As part of our Professional line, we've developed a premium selection of filters that guarantee quality, comfort and excellent pictures. The quality of the glass, the multi-coatings and the frames are all nothing but the best, so you can make every shot perfect.
All the advantages at a glance
Professional-quality glass
Professional-quality multi-coating
Professional-quality wide frame
The quality features of the filters
One-of-a-kind crown glass
The foundation for our Professional line filters is high-grade crown glass. This special optical glass is ground and polished to perfect plane-parallel smoothness in order to eliminate distortions. This makes all the difference compared to lower-quality filter glass. Moreover, crown glass is extremely scratch- and shock-proof. Thus it can protect your objective while keeping your pictures in perfect focus.
The extraordinary features of the crown glass are supplemented by a high-grade coating. This allows even better quality photos to be taken with the Professional filters.
Above all, it's the outstanding parallelism and planarity of the crown glass that permits flawless exposures.
PROFESSIONAL Filter,
extremely plane-parallel

Lower quality filter,
not parallel

Lower quality filter,
not flat and smooth

The yellow shading: the mark of quality
The slight yellow shading of the Professional UV filter is an innovation based on science. The complementary colour to that of the bluish ultraviolet rays below 390 nm is particularly effective at neutralising them.
Because ultraviolet light's focal point is slightly offset forwards, these invisible rays can cause blurring, reduced contrast and ghost images. The yellow shading, however, does not influence light in the visible spectrum, and so will not affect the picture.
No UV filter
With UV filter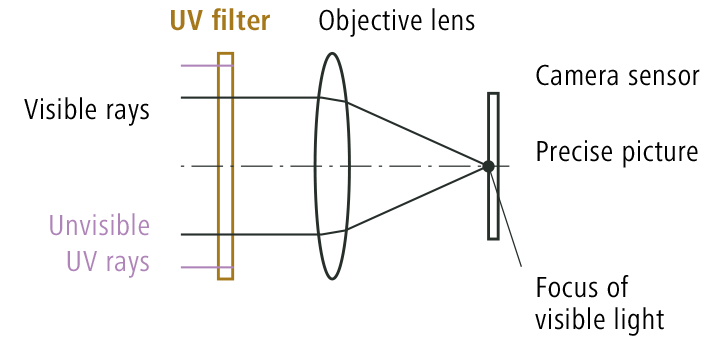 Making the difference, coating by coating
At every transition from air to glass or from glass to air, some fraction of the incident light is reflected. With untreated filter glass, this loss is about 8% of the incident light (4% on each side). The result is blurring and low-contrast colours, as the light is scattered or doesn't fully reach the camera sensor. In order to prevent this, filter glass is coated.
Hama Professional filters are even multi-coated. This makes them especially effective at preventing reflection and scattering of the light. Multi-coatings are ultra-thin, transparent layers of metal compounds that are vapour-deposited onto the filter glass. These layers reduce the reflectivity of the glass and allow the light to pass more softly and directly through the glass. The result is significantly more brilliant reproductions free of ghost images. Multi-coatings comprise 4 to 9 layers on each side of the glass.
HTMC coating
8 layers of coating (4 on each side)
This improves picture focus, contrast and colour saturation considerably.

C18 coating + nano
18 layers of coating (9 on each side)
Nano coating reliably sheds water and dust.
A significant improvement in image focus, contrast and colour saturation.
Eliminates virtually all reflections.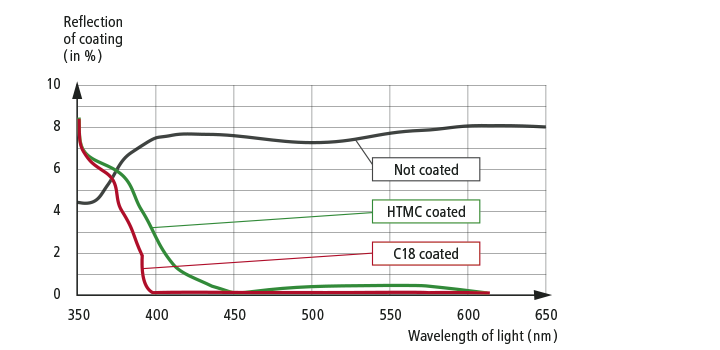 The Professional multi-coatings prevent reflections above 390 nm (in the visible spectrum).
The filter glass blocks light rays under 390 nm (in the visible spectrum).
Advantages
Reduces reflections
Improved light permeability
Strengthens colour intensity, contrast and image brilliance
Dirt- and moisture-repellent surface coating
Filter is more scratch- and shock-proof
A slim frame for brilliance all the way to the picture´s edge
In wide-angle photography, especially, one problem is so-called vignetting: unattractive darkened areas at the edges of the exposure. This problem is caused by the filter being too thick and thus restricting the angle of the objective. The solution: the slim wide frames of the Professional filters.
Designed especially for wide-angle objectives and zooms, this wide frame is very slim and features a front thread. This allows attaching an additional filter, sunshade or lens cap.
Normal, conventional filter frame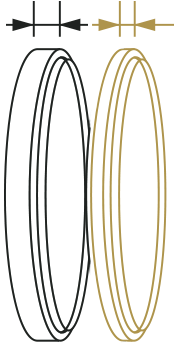 Professional filter frame "Wide"
4 crucial design features
Thinner glass panes with no compromise in quality
Slim wide frame
High-quality metal frame, anodised matte black
Integrated front thread
Normal frame
Picture angle is restricted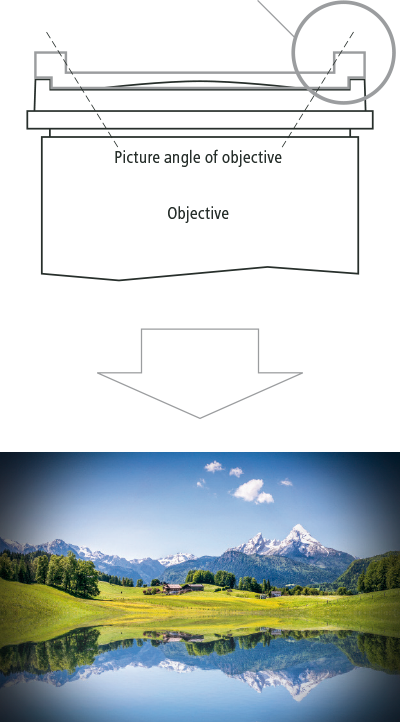 Without wide frame: Vignetting occurs at the edges of the image
Wide frame
Picture angle is not restricted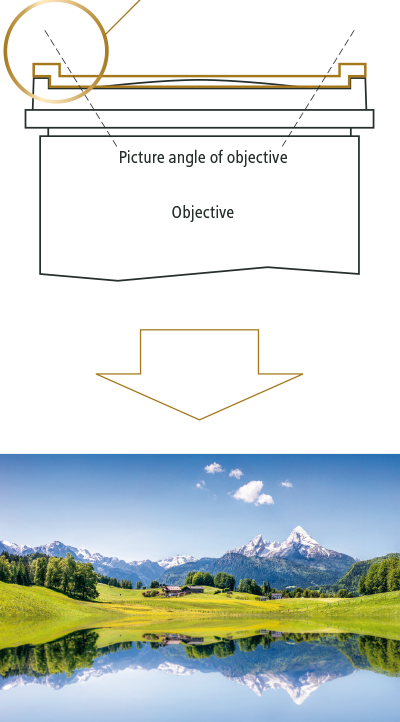 With wide frame: No vignetting
The packaging: of high quality - stylish - elaborate
The Professional Filter line is distinguished by high-quality packaging with a stylish black label design. Inside the handy cardboard packaging the filters are embedded in a stable filter box with soft foam which ensures reliable and safe storage. The filter is thus always best protected from damage.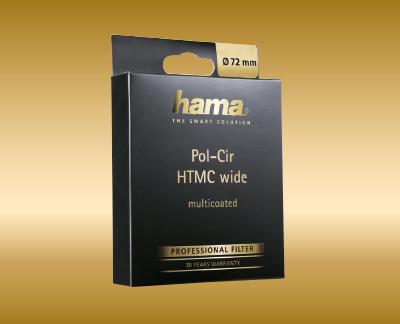 The filter diameter can be seen at a glance
Inlay: transparent plastic box and foam
High-quality hot foil stamping emphasizes the product name
Stylish matt appearance in black colour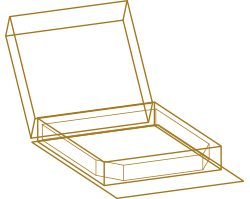 Transparent plastic box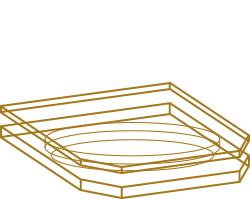 Foam, 2 layers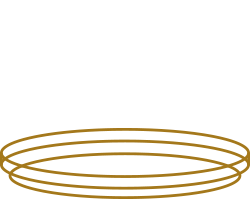 Filter
Quality from the production to the final check - guaranteed
All production and manufacturing process are subject to constant quality control and assurance. An especially careful final check ensures that you get an optical product of superior quality. With this and our very high quality demands on the single components and the finished product we are able to put a 30-year guarantee on our professional filters.
Professional quality characteristics
The glass
The coating
The wide mount
The packaging
30-year guarantee
Quality assurance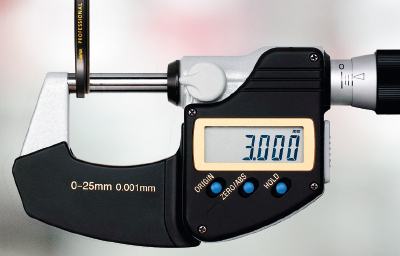 Precise examination of the filter strength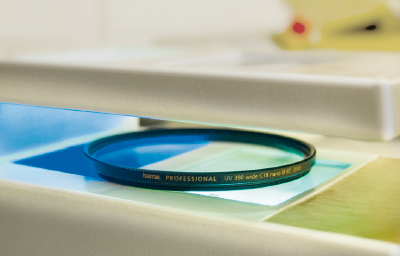 Examination of the UV blocking effect
Filter types at a glance
L-Protect HTMC wide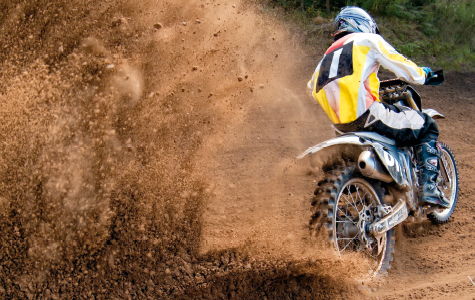 Professional protection for your objectives
The L-Protect HTMC wide is designed to remain permanently attached to the objective. It provides the objective with reliable protection from dust, dirt, water and snow as well as scratches, impacts, etc. The perfect companion on an action-packed shoot.
Directions for use:
Perfect protection for the front element of the lens
Colour-neutral
UV 390, nano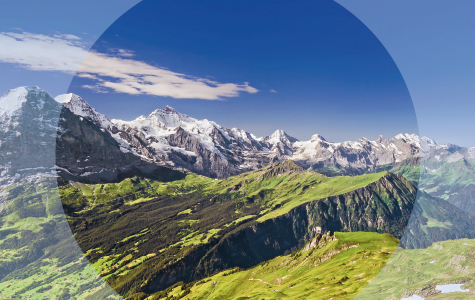 Your go-to for perfectly sharp focus
The UV 390 C18 Nano wide blocks invisible UV rays up to a wavelength of 390 nanometres. While invisible it may be to the human eye, ultraviolet light can negatively affect the quality of images, especially landscape shots in the mountains, on the beach or at sea, for example. It can result in blurring, haziness and low colour saturation.
In addition to blocking UV, the UV 390 C18 Nano wide is also coated with a special nano-coating that reliably sheds dirt and water. This innovative UV filter can be left on the objective permanently in order to safeguard the front lens.
Directions for use:
Enhanced image sharpness
Prevents haziness
More brilliant colours
Perfect protection for the front element of the lens
POL-Filter, circular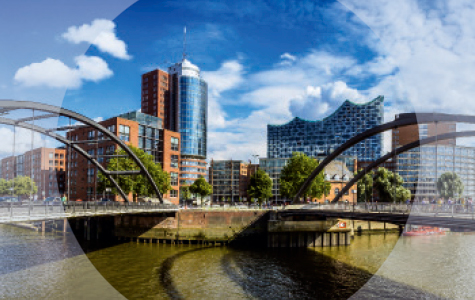 The ace up any professional´s sleeve
The Clr HTMC wide polarising filter simply eliminates reflections from non-metallic surfaces such as glass, paint and water. For best results, it should be used with the reflective surface situated at a 30–40° angle to the rotatable mount of the filter. This is very important, because even the most advanced image editing software cannot fill in information that isn't there.
Additionally, this polarising filter significantly improves the colour saturation and brilliance of landscape shots by eliminating even barely perceptible reflections (off of plants, for example). The effect is adjustable by means of the rotatable mount.
Directions for use:
Perfect picture quality
Saturated colours and perfect contrast
Fewer reflections
Cleaning & Care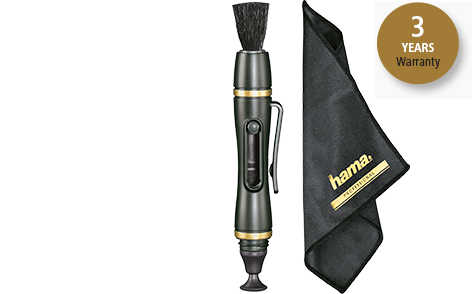 The Professional Set, consisting of a Lenspen cleaning pen and microfibre cloth, is ideal for efficiently and gently cleaning all of the optical surfaces on your high-quality equipment. The ready-to-use carbon cleaning tip removes dust, grease spots and other dirt and is extremely durable. The microfibre cloth also ensures outstanding lint-free cleaning.
All the advantages at a glance
Highly efficient and gentle cleaning on all optical surfaces
Ready-to-use carbon cleaning tip
High-quality microfibre cloth
Extremely durable thanks to its dry cleaning
Perfect protection
The Professional cleaning bag is the perfect protection for your high quality SLR or system camera. The high-quality, anti-static and washable microfibre material also serves as a cleaning cloth for displays and other optical surfaces. The drawstring fastener ensures your camera is always transported securely.
All the advantages at a glance
Ideal protection for SLR or system cameras
High-quality microfibre material
Anti-static cleaning cloth for dry cleaning
Secure transport using the drawstring fastener
Washable at 30 °C
Dimensions: 250 x 300 mm
Weight 50 g